Tiny Oona
spout
In stock
Ships in 2-3 days

This is a very small version of the Oona spout. The parts is very small. It works well repeated in a linear pattern or alone in a very small fountain - a small surprise in the corner of a courtyard or garden.
The Basics
Size

1 ¾ in diameter back plate
2 ½ in projection

Material

silicon bronze

Plumbing

¼ in pipe size

Arc length

3–6 in
see the flow profile
Available finishes
Available in the standard bronze finishes with either a wax or epoxy coating. More about the finishes and coatings is on the bronze finishes page




Go small - really small
There is no getting around that this is a small spout. It's the antithesis of "go big or go home". Though most of the spouts we sell are used in large constructions like swimming pools or large landscape fountains, the fact of the matter is that fountains don't have to be large to be effective.
Consider using this as part of a hidden delight in a corner of a garden. An expensive construction formal in nature would spoil the delight. This spout gives you the opportunity to create something small.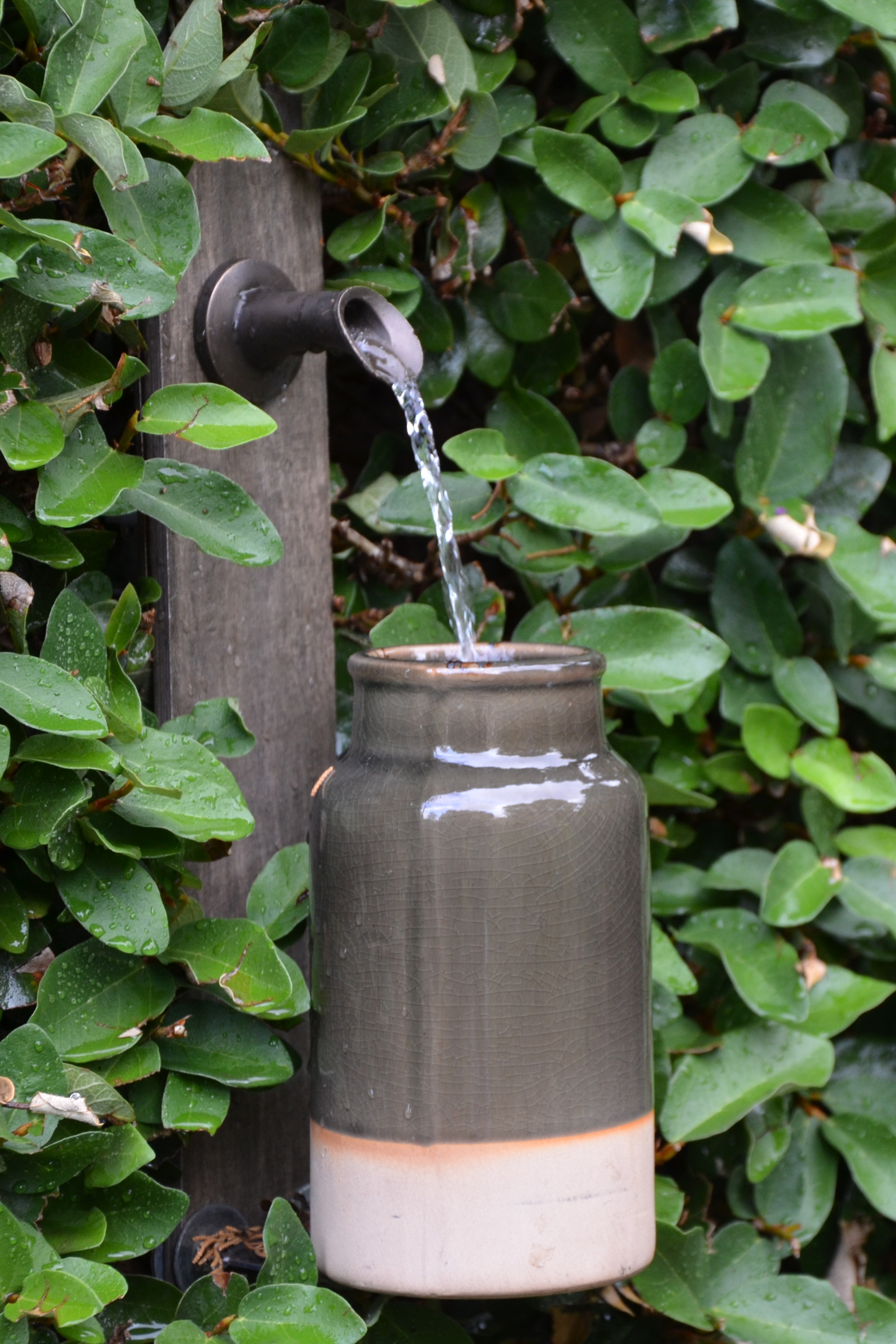 More technical info