Stainless Kepik
spout
In stock
Ships in 2-3 days

This is an interpretation of the Kepik spout in stainless steel. It is a smaller sized spout that excells at low flows and provides and interesting stream of water. The polished surfaces provide some extra interest, not ostentatious, just a little extra to catch the eye and maybe say "hi, I'm over here".
The basics
Size

4 ¼ in × 4 ¼ in back plate
3 ½ in projection

Material

stainless steel

Plumbing

¾ in pipe size

Arc length

4–14 in
see the flow profile
It's square short and stubby
There's nothing wrong with being short and stout. Have you ever seen an english bulldog? How can you not smile back at that short stuby nose, thick lips and droopy face? They may appear grumpy and unhappy, but what's the old saw … oh, yes: appearances can be deceiving. Bulldogs have a surprisingly pleasant tempermant. So does this spout.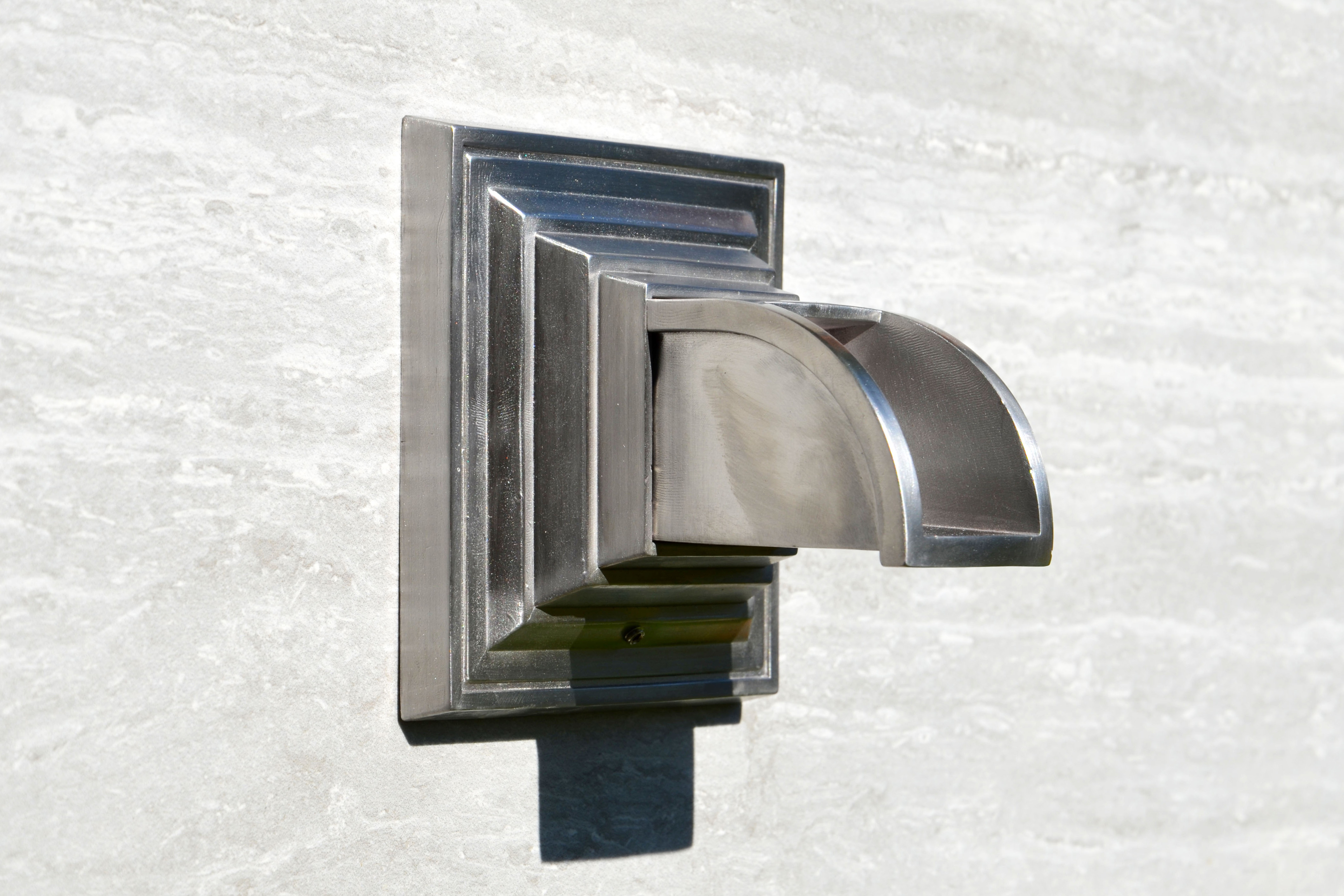 More technical info
Details
Part is made of

316 stainless steel

It is designed to be used with ¾ in plumbing. The casting is threaded with 1 in female NPT. A PVC bushing ( 1 in male NPT × ¾ in socket) is provided to screw into back of spout. If you have a piece of PVC pipe sticking out from the wall you could just glue the part in place.
A bonding lug for #8 AWG wire is provided at the back. A set screw at bottom of back plate secures the wire.
Decorative use only. More secure mounting options available but they are expensive and complicated to install—call to discuss.
The water arc changes if the spout is plumbed with a smaller pipe. It may distort in unexpected ways, particularly if the feed pipe isn't parallel to the center line of the spout. It's obviously not possible to move as much watew with a smaller pipe. Also, the flows will not match the ones listed on the flow chart
Designed to be removable. Provided it's installed in a way that allows for this. Review the installation detail.
What's provided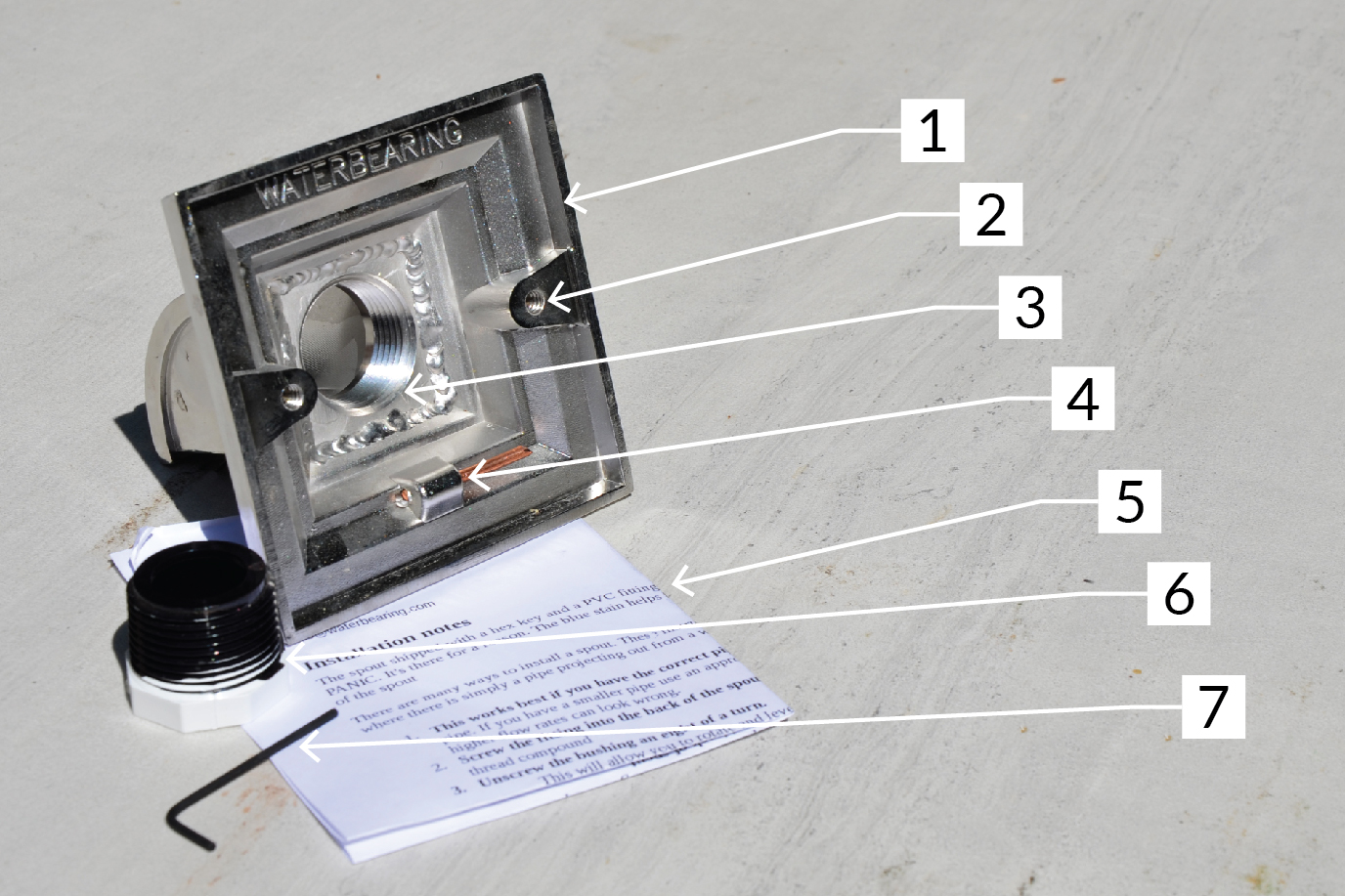 durable stainless steel casting
threaded with 1 in NPT
two screw bosses with ¼-20 thread
bonding lug for #8 AWG wire
installation instructions
PVC bushing fitting
hex wrench for bonding lug
a lot of love

❤