Frank
bowl
In stock
Ships in 2-3 days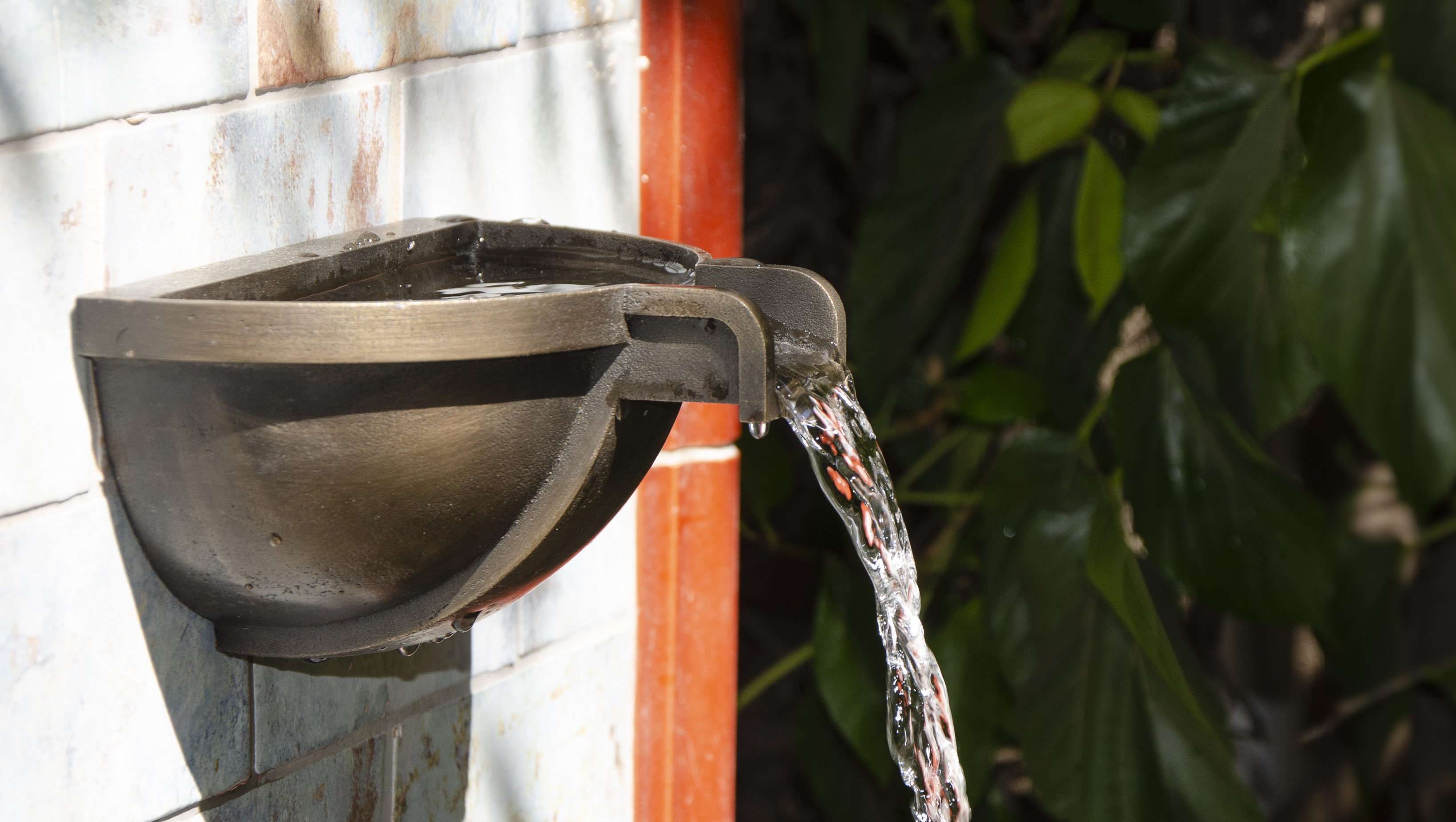 This is a bronze bowl with a geometric shape that's designed to be used as a water source. The single lip produces a slightly wider well behaved stream of water.
Quick facts
Size

7 in × 3 ½ in back plate
5 in projection

Material

silicon bronze

Plumbing

½ in pipe size

Arc length

9–16 in
see the flow profile
Available finishes
Available in the standard bronze finishes with either a wax or epoxy coating. More about the finishes and coatings is on the bronze finishes page





More technical info
Details
Part is made of

silicon bronze

It is designed to be used with ½ in plumbing. The casting is bored with a hole that accomodates ½ in NPT pipe. A o-ring is suuplied with the spout to seal the connection.
A bonding lug in not provided. If one is required, contact us at time of order.
Decorative use only. More secure mounting options available but they are expensive and complicated to install—call to discuss.
Some different plumbing connections can be provide: 1/2 female NPT, ¾ in female NPT. These can be much harder to plumb if there is no access the the back of the wall that the bowl is mounted on.
The current installation does not allow for easy part removal if blind mounted on a wall. For more information Review the installation detail.
What's provided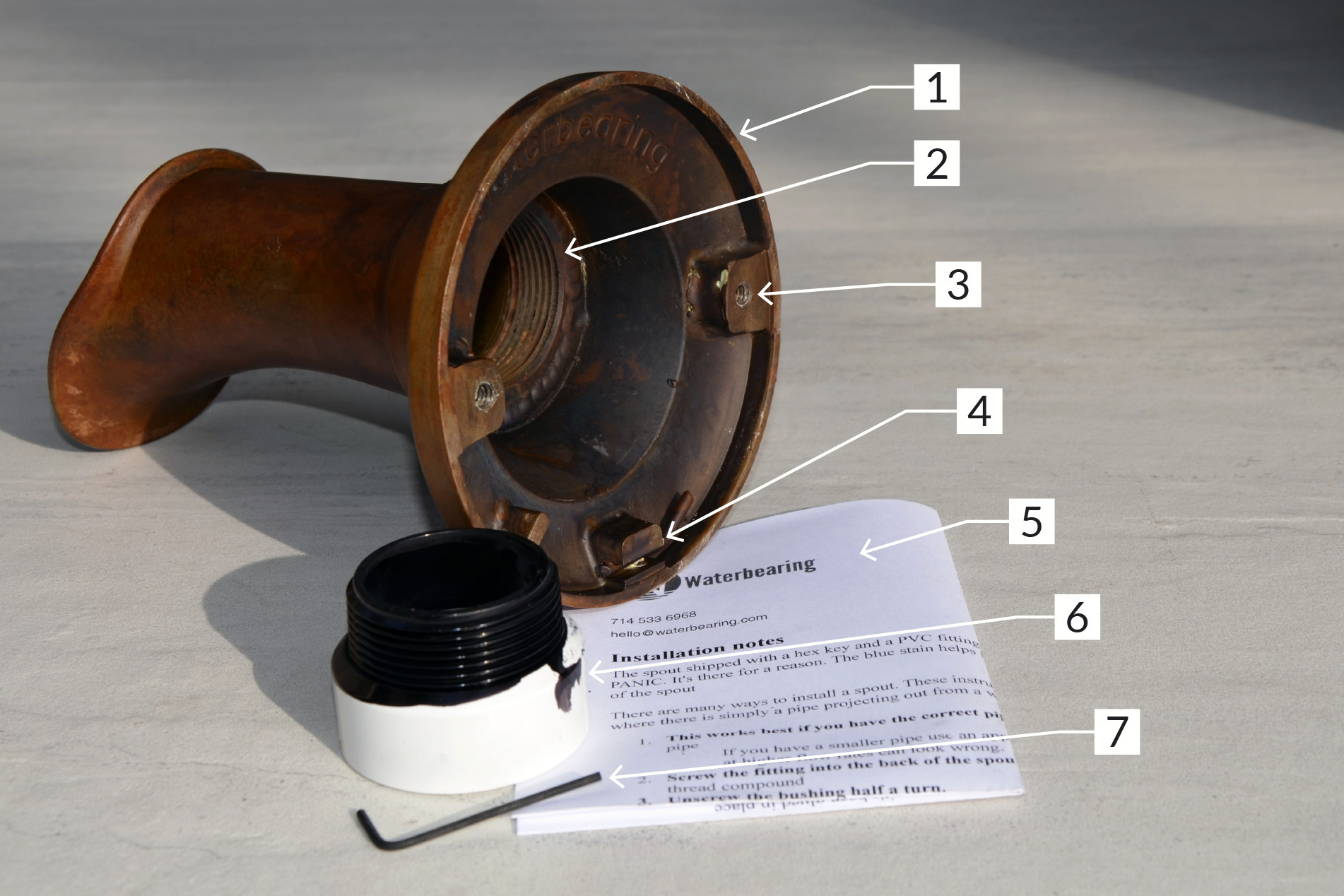 durable bronze casting
connection for ½ in NPT pipe
two screw bosses with ¼-20 thread
installation instructions
o-ring
package of o-ring grease
a lot of love

❤